Sport
Are you an eco-conscious traveller? Here's why Estonia should be your next destination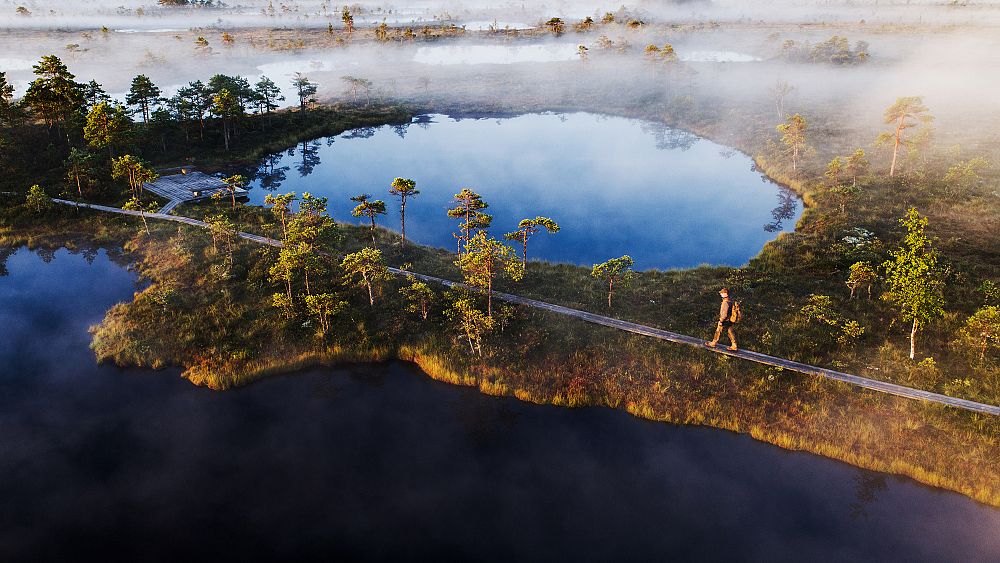 While it may be the smallest nation in the Baltics, Estonia has plenty to offer travellers. And as more and more Europeans consider tourism's impact on the environment, Estonia is emerging as one of the continent's best-kept secrets for sustainable travel.
Easy to get to from most major European cities by ferry, plane or car, Estonia has made a conscious effort to develop sustainable tourism over the years.
Today, in one of the most tech-savvy societies in Europe, you can find beautifully-preserved nature, eco-friendly accommodations, low-impact activities and farm-to-table restaurants.
Here are 4 reasons eco-conscious travellers should consider Estonia as their next destination.
1. Estonia has some of the wildest nature in Europe – starting with its famous bogs
If you're the kind of traveller who loves to commune with nature, you're in for a treat. Estonia is home to some of the wildest landscapes you'll see in Europe.
Its bogs are the oldest organic landscapes in the country, with complex ecosystems that have developed over thousands of years.
Much of Estonia's folklore is related to bogs, and it's easy to understand why. There's something magical about this ancient architecture built by Mother Earth. When the sun rises over the landscape, an ethereal scene unfolds as the bogs warm up and a mist appears at the surface.
Those who love active travel will find a wealth of eco-friendly activities – from hiking in bog shoes (which look a bit like snow shoes) to kayaking and swimming.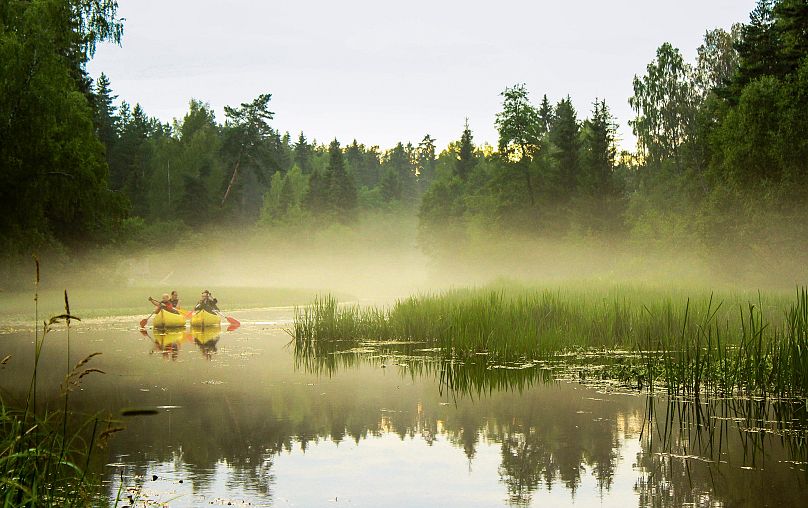 Lovers of the great outdoors can stay active by kayaking. These travellers are exploring the Ahja River in southern Estonia. Credit: Katrin Laurson© Katrin Laurson
Groups of travellers can even take a tour by canoe to a secret restaurant in the middle of the bog. Tucked away at Hindreku Farm, which can only be reached by the Esna River, the unique experience is a chance to try Estonian specialities over a campfire and discover local wines with the help of a sommelier.
2. Tallinn, Estonia's capital city, is actively moving towards a greener future
A picturesque city on the Baltic Sea that's recently become Europe's new capital of cool, Tallinn was also the first European capital to offer free public transportation to residents, reducing the number of cars in the city centre.
The city's green initiatives – including cleaning up its waterways, reducing waste and emissions and preserving its natural spaces – earned it the title of European Green Capital in 2023. That means travellers visiting Tallinn this year can participate in over 60 events as part of the green capital programme. From music festivals to biodiversity workshops and art exhibitions, there's something for every environmentally-minded traveller.
Tallinn is also an incredibly walkable city, so visitors can get lost in the Old Town's cobbled streets on foot. Make sure to bring a reusable water bottle to fill up at one of the city's many water fountains! Of course, tech-savvy Estonia has them all pinned on this interactive map.
3. Farm-to-table restaurants showcase Estonia's local produce
Eating local is a huge priority for Estonia's culinary scene, which has greatly expanded in recent years.
In its second year in Estonia, the internationally-renowned Michelin Guide bestowed a Michelin Green Star on two restaurants in the country.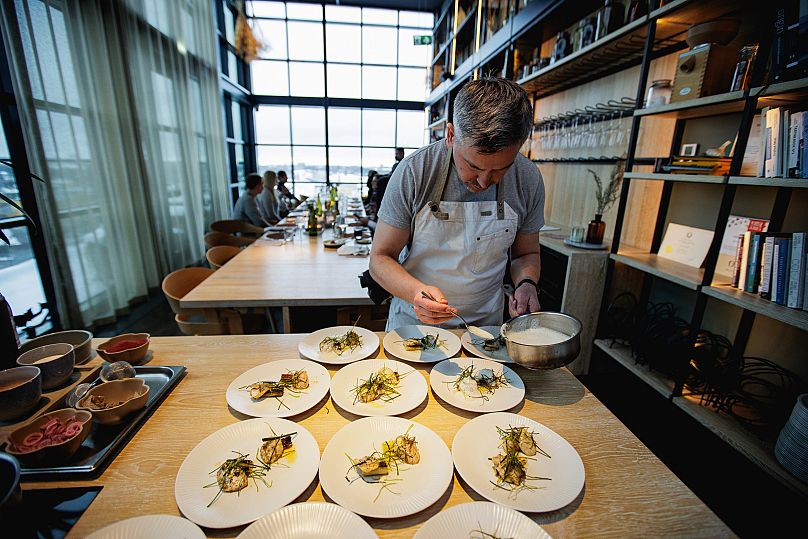 At Green Star restaurant Fotografiska, no raw materials go to waste. The minimal food scraps are turned to compost at the end of the day.© Karl Markus Antson
Fotografiska in Tallinn and Restaurant Soo, located in a nature resort 50 km south of the capital, were recognised for holding themselves to the highest sustainability standards and showing innovation and accountability while meeting ethical and environmental standards.
These restaurants offer top-notch, eco-friendly dining experiences with seasonal menus and a zero-waste philosophy that favours local producers.
Foodies visiting for Tallinn Restaurant Week this November can explore the riches of the capital's cuisine with an additional environmentally-conscious twist.
This year, participating restaurants have been encouraged to offer more eco-friendly options – including vegan dishes, organic products, local produce and fish – as part of Tallinn's European Green Capital programming.
4. Eco-friendly accommodation is easy on the environment – and your wallet
Estonia has some of the best camping infrastructure in the world. Hundreds of campsites across the country have amenities including bench shelters, pit toilets, firepits and sometimes even wooden cabins.
The best part? Most of the campsites are completely free of charge! The Estonian Forest Ministry, which funds many of them, even offers free firewood for campers to cook and keep warm.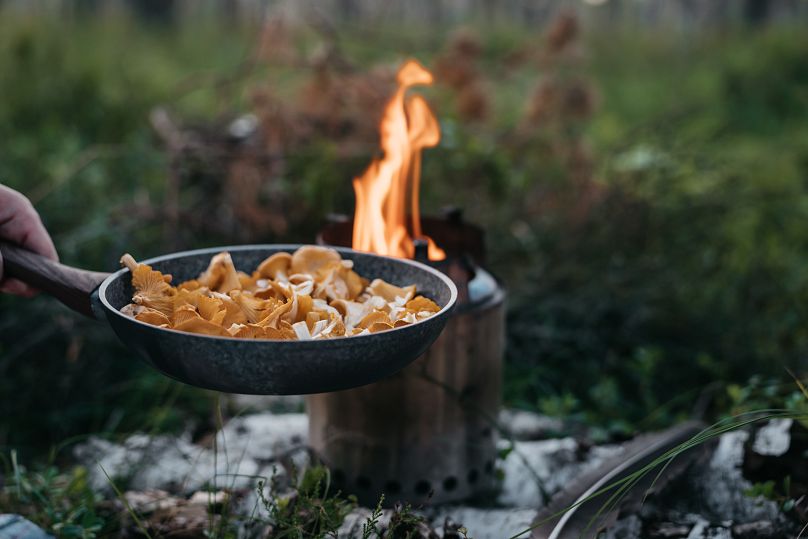 Enjoy a delicious meal over a campfire at one of the many free campsites around Estonia.© Hans Markus Antson
These wild campsites are gentle on the environment, with minimal facilities and can be easily found through a free app that shows you the nearest site to your location.
If roughing it isn't your thing, you could stay at one of Estonia's decidedly more comfortable nature-friendly accommodations, like the Hekso treehouse in Matsalu National Park. Here you'll be close enough to touch nature with all the comforts of home – and even your own sauna.
A stay at Mesi Tare will teach you more about the culture of Estonia's Old Believers (Russian Orthodox traditionalists who fled persecutions across the border in the 17th century) by spending the night in an authentic homestay on Lake Peipsi.
When booking your stay, look for the international Green Key eco-label, or Estonia's local eco-tourism quality label "EHE (Genuine and Interesting Estonia)" for rentals that are eco- and community-friendly.