Sport
EU is unwittingly driving towards a "Sustainable Jobless Economy"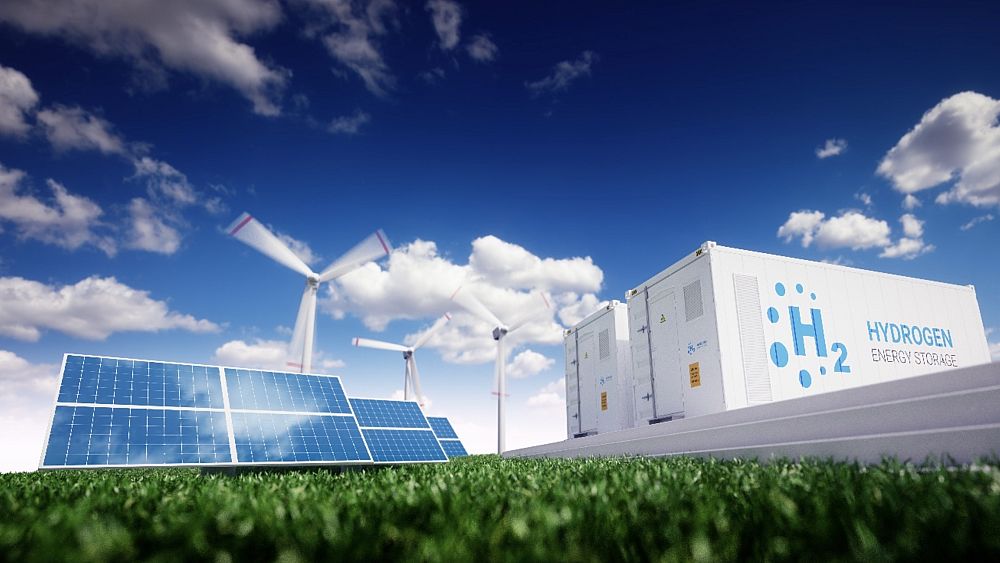 EU is unwittingly driving towards a "Sustainable Jobless Economy" by including fluoropolymers in PFAS restriction proposal
Dr. Michael Schlipf
Chairman – Fluoropolymer Group, Pro-K
The EU adopted the Chemicals Strategy for Sustainability & Green Deal Objectives to build a resilient 21st century economy. To meet EU Green Deal objectives, the EU will need to reduce reliance on fossil fuels and develop sustainable renewable energy sources like wind and solar. Unfortunately, the EU is undercutting its own stated objectives by proposing to ban those materials that enable the same Green Deal.
The recently published Joint Research Center foresight report[1] for EU commission highlights the importance of certain materials that are required in the generation of renewable energy. This report assesses the EU's material needs for these and other key technologies, as well as current and future vulnerabilities. While hundreds of billions of euros have already been spent or committed by industry for achieving autonomy in technologies of strategic importance, the vulnerability of the upstream value-chain – the "nuts and bolts" that comprise the building blocks necessary for Green Deal industrial development – has become a cause of concern.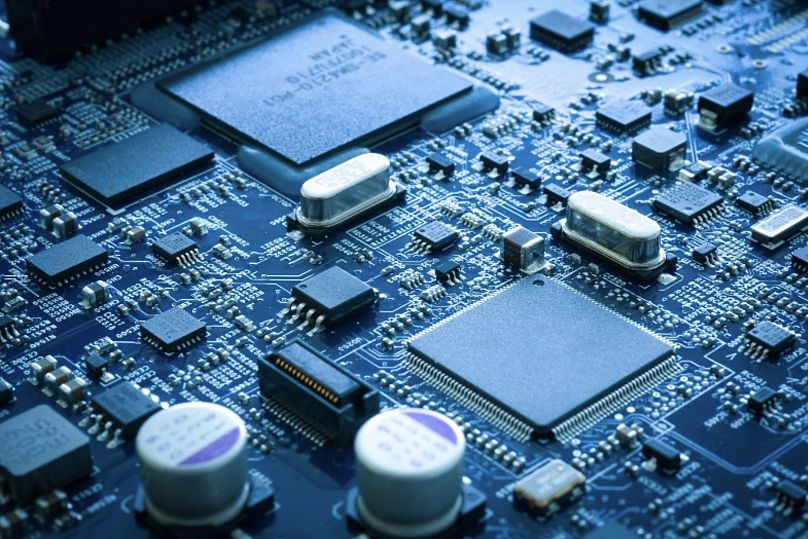 ©Pro-k
A critical component of this upstream value chain is a group of 38 substances called fluoropolymers. Fluoropolymers are high performance substances that offer unmatched performance in various applications required to meet the EU's Green Deal objectives. For example, out of the fifteen technologies listed in the JRC report, nearly all require fluoropolymers.
Fluoropolymers are used in extreme temperatures, have high resistance to corrosion, chemical attack and ultraviolet radiation, very low coefficient of friction, low permeation rates, ultra-high purity, excellent electrical properties, biocompatibility, durability, and fire safety. Fluoropolymers are expensive and are in general only used when nothing else works and various trade associations and large OEMs have confirmed that fluoropolymers are irreplaceable.
Unfortunately, five EEA Member States, namely Germany, the Netherlands, Sweden, Norway, and Denmark, have submitted a "restriction proposal" on a broad group of substances, per-and-polyfluoroalkyl substances or PFAS. Due to the structural similarity fluoropolymers are included in this extensive OECD PFAS group, which now covers over an unprecedented 10.000 substances. Trade associations and OEMs are justifiably concerned because Green Deal objectives will not be attainable if fluoropolymers are banned from use in the EU. The proposal has left the fluoropolymer value chain in utter confusion, and many have put a hold on investments.
EU REACH restriction process is based on evaluating chemicals for three properties: persistence, bioaccumulation, and toxicity (PBT). For a substance to be classified as PBT, it must, at a minimum, meet the criteria for persistence and bioaccumulation. Unlike some PFAS that are classified as PBT, such as PFOA and PFOS, fluoropolymers have low bioaccumulative potential, low toxicity, and low environmental mobility. So why, one might ask, would non-PBT substances like fluoropolymers receive the same treatment as PBT substances like PFOA and PFOS?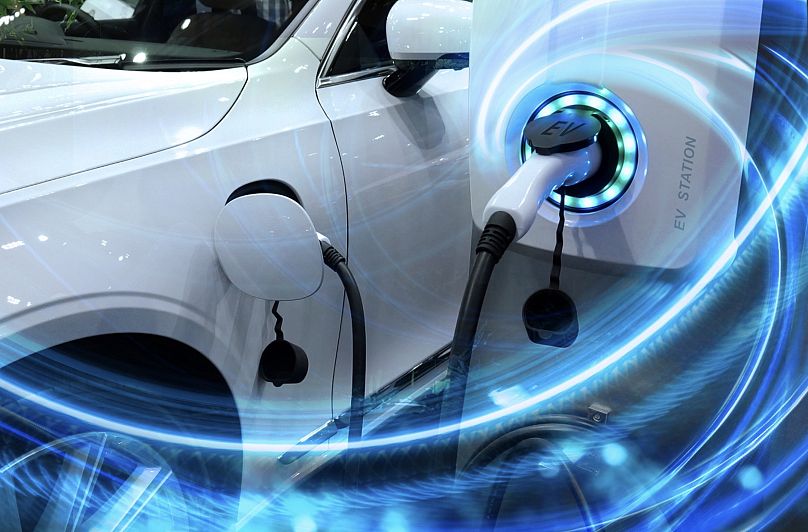 ©Pro-k
The restriction dossier submitters have suggested utilizing a first-of-its-kind "p-sufficient" approach, which argues that only one aspect of the PBT criteria – the persistence of a substance alone – is sufficient to restrict fluoropolymer use. This approach fails to recognize that everyday persistent substances, such as iron, steel, and aluminium, are all widely used in modern society specifically because they are durable and do not easily degrade. This same concept applies to fluoropolymers: their durability and resistance to environmental degradation makes them critical components for use in aircraft, electric vehicle batteries, semiconductors, 5G transmission, life-saving medical devices and many more applications and technologies. Persistence alone does not indicate a human health or environmental risk.
The EU PFAS restriction proposal should be based on science, risk, and proportionality. Instead, this proposal is based on over-simplification and assumptions, driven by emotional propaganda. Some NGOs are spreading incomplete and sometimes false information relative to fluoropolymers and are showing signs of regulatory extremism.
In the EU, there is an untenable disconnect between industry, politicians, and regulatory agencies. At present, the EU is asking industry to invest heavily into decarbonization technologies and start local manufacturing of applications that are important to protect national and regional sovereignty, like microchips, while at the same time they are allowing complete disruption of the supply chain required for these transformations. In the fluoropolymer industry, some manufacturers and downstream processors have announced closures in the near future or put a halt on investments that are needed to guarantee supply of critical applications. The real impact of including fluoropolymers in the PFAS restriction proposal will be visible in the coming years when a shortage of supply of these irreplaceable high performing substances will force acute and severe delays in implementing technologies to achieve EU Green Deal objectives.
While the EU Green Deal has the potential to change the entire landscape and build a sustainable economy, not many industries will be left untouched. The EU economy is built on small and medium-scale enterprises that are unsure how the EU Green Deal will impact them. This raises the important question of enforceability and undue, unplanned disruptions that could severely impact a labour market recovering from a three-year pandemic.
Other nations like UK & USA are taking a more pragmatic, i.e., science and risk-based approach, to manage PFAS issues. For example, The UK's Health and Safety Executive (HSE) has set out the scope of its possible restrictions on PFASs, targeting far fewer than the 10,000 substances under the EU's proposal. The report mentions possible exemptions for low hazard or safe uses, and derogations, including for fluoroplastics and fluoroelastomers. The EU should also adopt a more nuanced approach of protecting fluoropolymers – and restricting only those PFAS that are be mobile / bio-accumulative and toxic.
No Fluoropolymers –> No Innovation –> No Green deal –> No Industry
In conclusion, not only is the EU's proposed ban on all "Fluoropolymers" not based on science but the socioeconomic impacts have not been fully evaluated, let alone discussed and debated in a public forum. Most importantly, if the EU Green Deal and a sustainable economy is indeed the EU's goal for the 21st century, fluoropolymers are an integral and irreplaceable component in building this modern society.
[1] Solutions for a resilient EU raw materials supply chain (europa.eu)
OECD 2021, Reconciling Terminology of the Universe of Per- and Polyfluoroalkyl Substances
[2] UK REACH: PFAS Regulatory management option analysis (RMOA)