My Europe
EU leaders insist eurozone is 'resilient' and 'in good shape' as Deutsche Bank shares plunge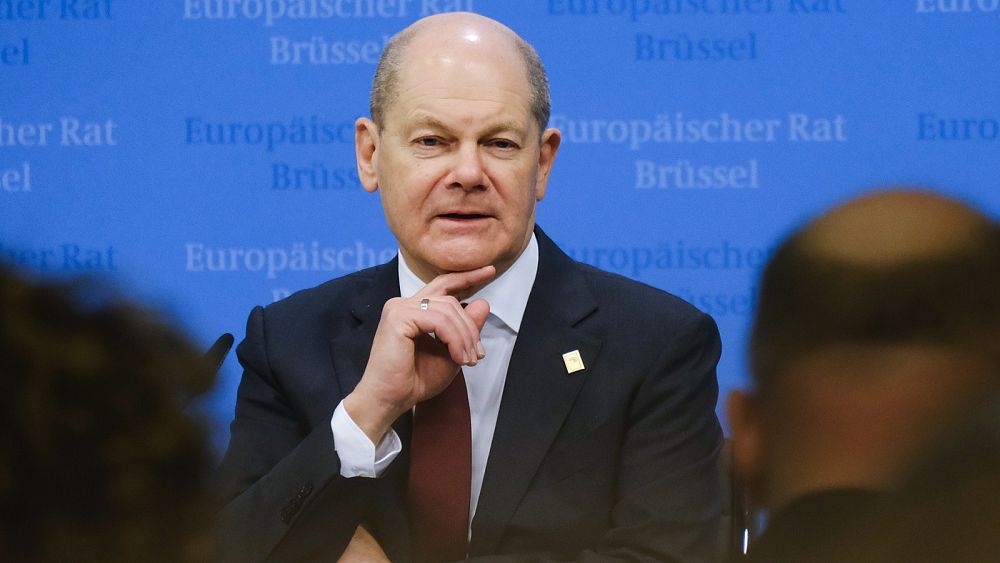 Banks across the eurozone are resilient, stable and strong, European Union leaders insisted on Friday at the end of a two-day summit in Brussels.
But their words stood in stark contrast with the harsh reality of the financial markets, where Deutsche Bank, Germany's largest lender, was suffering a precipitous decline in value, with its shares plunging by almost 15% during Friday's trading.
The fall was credited to a rise in credit default swaps (CDSs), which reflect the insurance costs against a possible default on a bank's debt.
Other European banks, including UBS, Commerzbank, Société Générale and BNP Paribas, were also affected by the turbulence, although to a lesser extent.
Financial markets have been rocked by persistent turmoil since the collapse of Silicon Valley Bank, the biggest American bank to fall since 2008, and the government-brokered takeover of Credit Suisse earlier this month.
Despite repeated assurances from policymakers, investors continue to show evident signs of anxiety and unease, pushing shares into unpredictable ups and downs.
Deutsche Bank's shares have been hit hard, losing more than a fifth of their value in less than one month.
"Deutsche Bank has fundamentally modernised and reorganised its business model and is a very profitable bank," German Chancellor Olaf Scholz said on Friday.
"There is no need to worry about anything."
Dutch Prime Minister Mark Rutte struck a positive note and praised the safeguards put in place since the 2008 financial crisis, which later triggered a devastating debt crisis across the eurozone.
The cataclysm prompted the creation of the banking union to harmonise rules, improve supervision over European banks and prevent the use of taxpayers' money in times of distress.
"There has been a lot of criticism, also from the business community and from the banking community, that probably we were a bit too harsh. But now you see how important it is that we have those buffers, that we have taken those measures," Rutte said, responding to a Euronews question.
"Generally, I think we're in a good shape."
The banking union, however, remains incomplete.
The third pillar, known as the European deposit insurance scheme (EDIS), has been stuck in negotiations since 2015, with no breakthrough in sight. Coincidently, EDIS is supposed to prevent desperate bank runs like the one that brought down Silicon Valley Bank.
Rutte urged EU countries to wrap up discussions on the banking union "but not as a reaction to what's happened in the US or to Credit Suisse."
"We do think the present oversight is strong enough, but we still have to take the final steps," Rutte said.
Paschal Donohoe, president of the Eurogroup, who also participated in Friday's economic debate, also appeared optimistic about the health of European banks, calling them "resilient" and "strong."
But when asked about Deutsche Bank, Donohoe trod with caution.
"Of course, I'm aware of market developments that take place. It's not appropriate to comment on them given how conditions can change," Donohoe told reporters.
"We are very confident regarding where our banks stand at the moment, their stability and their strength."