Society & culture
Euronews Culture's Film of the Week: Could Wes Anderson's 'Asteroid City' be his best film yet?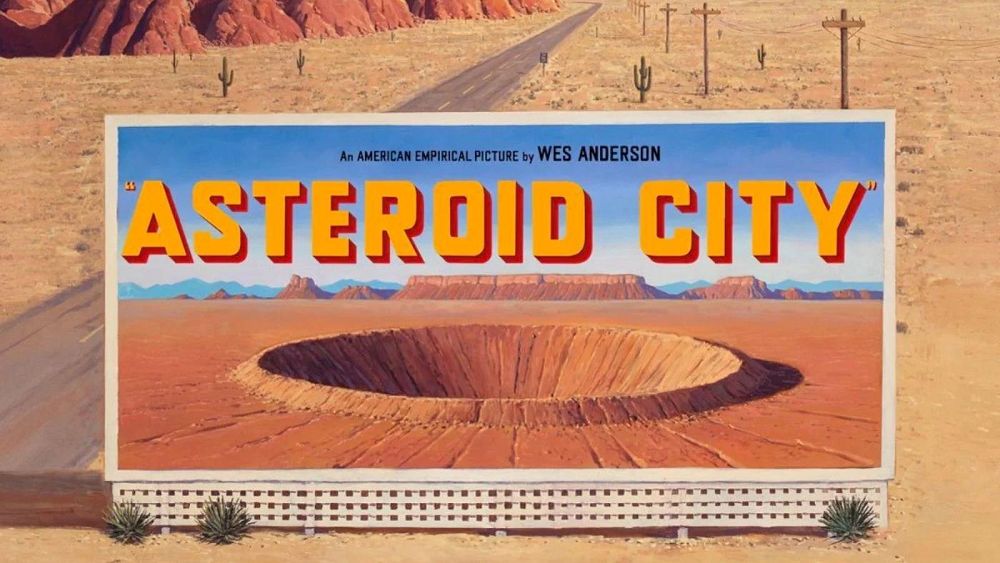 Something a little different for Film of the Week this week… The trailer for Wes Anderson's new film, Asteroid City, has dropped, and it was too good an opportunity to pass.
Wes Anderson is one of the most unique and exciting directors working today and each of his films is a true visual treat.
My love for him is not unwavering though. Sadly, 2021's The French Dispatch, despite its glorious cinematic symmetry and intricate props and settings, left me cold, with the script and plot significantly lacking. As a long time Anderson fan, I was hugely disappointed – and I wasn't alone; Rotten Tomatoes ranks it as 8th of his ten releases to date. No wonder I was praying in my uncomfortable cinema seat for it to end.
However, when the trailer for his upcoming film Asteroid City dropped this week, all of my French Dispatch -related trauma vanished in an instant.
The premise is typically quirky: the film, set in the 1950s, takes place in a fictional desert town in the US and revolves around an annual convention for junior stargazers and some unspecified 'world changing' which hit the occasion. There's little more information on the plot yet, but that's part of the beauty of Anderson's work – the mystery surrounding the exact storylines gets audiences extra hyped up.
The newly-released trailer for Wes Anderson's upcoming venture 'Asteroid City'
The deeply impressive and star studded cast doesn't hurt either. 
Joining mainstays Jason Schwartzman, Tilda Swinton and Edward Norton are A-listers Margot Robbie, Bryan Cranston and Scarlett Johansson, among endless others. Sadly, favourite Bill Murray was forced to drop out of the production due to catching COVID-19 but with such a stellar cast, his absence may not be too noticeable.
For true Anderson fans, though, the cast is just the cherry on top of the metaphorical cake. His cinematography is a true joy to behold – the use of symmetry, vivid colours, visually pleasing props and sets, whimsical camera movements and eccentric characters and storylines all make him, quite frankly, a modern cinematic genius.
What makes Wes Anderson so special and unique?
I personally enjoy his films because of the escapism element at their core. While they're usually set in recognisable societies, they give the feeling that the action is taking place in a parallel universe where everything is a bit more kitsch, aesthetically appealing and full of adventure. 
The constant use of symmetry, OCD-vibes and everything looking perfect and just so is not just aspirational in the often frightening world we live in, but also makes for a really pleasurable break for my brain, which is the definition of chaos.
The fact that Anderson manages to create such lavish cinematic experiences on a relatively low budget is also very impressive. The French Dispatch, for all its faults, was gloriously detailed and the props and sets were flawless – and yet it was made on a budget of a reported $25 million (approximately €22.9 million), considerably less than other often less visually engaging movies
This low budget is partially down to the actors who agree to lesser fees just for the sheer joy of working on a Wes Anderson film and being a part of his team. Lea Seydoux, who starred in The French Dispatch, told The New York Times that all the cast and crew eat dinner together after a long day of filming, explaining: "There's no hierarchy. Sometimes you can feel isolated when you make a film, American films especially – the stars are in their trailers. With Wes, he needs a deep connection with his actors, that's why I think he works with the same people all the time… They're all his friends".
Fellow French Dispatch stars are simply huge fans of his work too, with Frances McDormand saying: "I show up because Wes keeps asking – I love his movies". 
Long time collaborator Bob Balaban also praised Anderson in The New York Times for creating a family on set, even if it's a dysfunctional one. 
"Working with him is a deeply different experience in the best sense… He has a remarkable way of being in general. He's the same on set as he is at dinner as he is at a meeting. He's steady like a rock," he explained.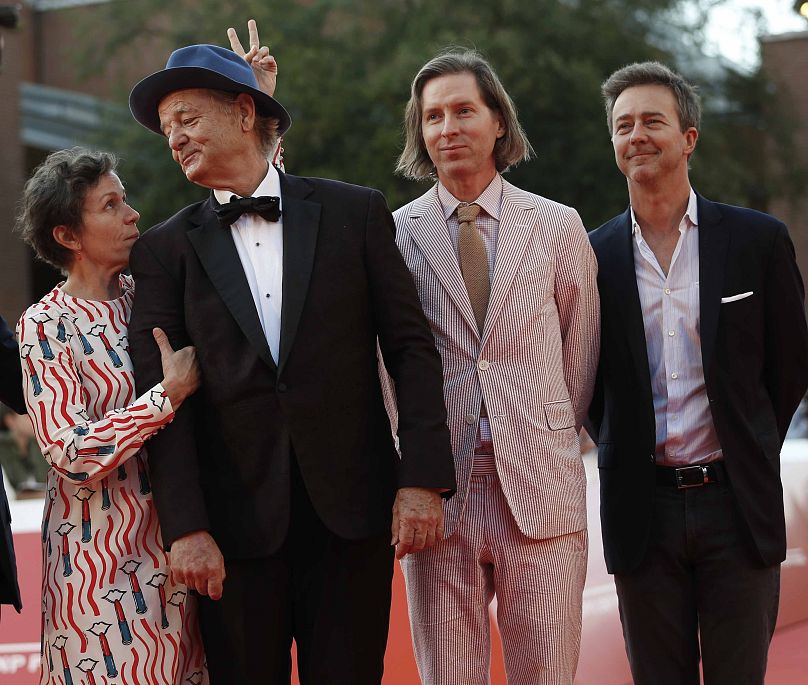 Collaborators and friends – Frances McDormand, Bill Murray, Wes Anderson and Edward Norton pose at the 2019 Rome Film FestivalCopyright 2019 The AP
The trailer for Asteroid City is a masterpiece in itself . 
The opening line sees Jason Schwartzman's character tell Tom Hanks "the car exploded" and it just gets weirder – in the best possible way – from there. I'm already in love with the dialogue, as well as the bright pastel palette, the 1950s costuming and the sets reminiscent of the heyday of west coast Americana. It has me wanting to book a flight to Arizona or Nevada immediately. 
While there's still a possibility Asteroid City will be another rare let down, I'm crossing all my fingers (and toes) that it isn't. If the trailer – and most of Anderson's back catalogue – is anything to go by, I have every faith that this film will become a future classic in the director's already impressive filmography.
Slated for European release on 23 June this year, it's likely to premiere at the 76th Cannes film festival in May and I, for one, can't wait.