World
Finland's National Coalition Party set to win election, public broadcaster says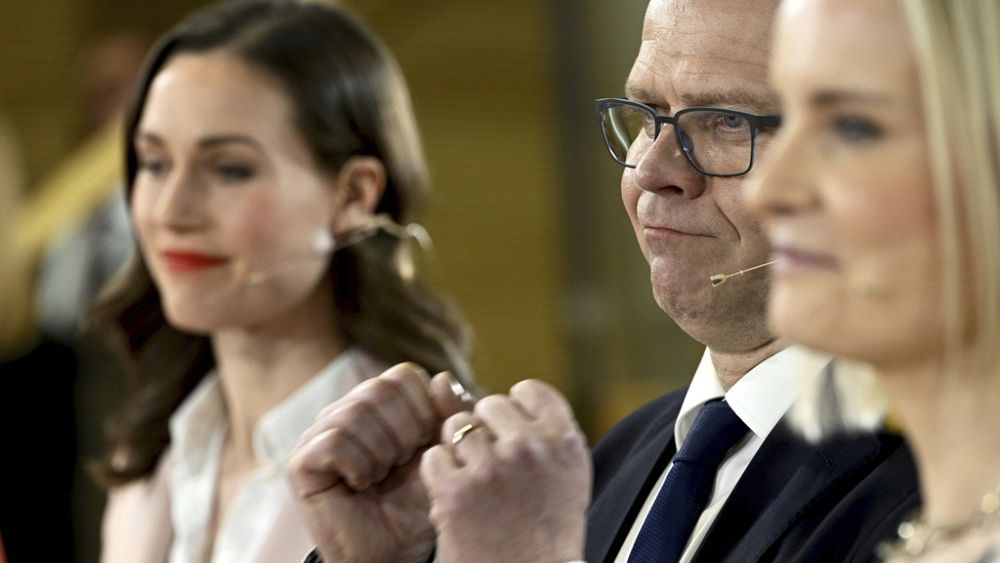 With approximately 75% of the votes counted, Finland's conservative National Coalition Party is leading in the parliamentary elections with approximately 20.9% of the vote, the right-wing populist The Finns have 20.4% while the Social Democrats are last with 19.6%.
Finland's general election was expected to result in a tight race between the three political parties, with Prime Minister Sanna Marin's Social Democrats fighting to secure a second term and her party's conservative opponent taking an early lead in the vote count.
Finland's system of proportional representation requires a coalition to muster more than 100 seats in the 200-seat parliament to run the country, over 2,400 candidates from 22 parties were vying for seats.
At present no party is in a position to form a government alone; whichever one wins the most votes is expected to begin talks in the next few days on forming a governing coalition.
Polls closed at 8 pm local time with initial results expected by midnight.
Incumbent Marin, who at age 37 is one of Europe's youngest leaders, received praise for her Cabinet's handling of the COVID-19 pandemic and for her prominent role, along with President Sauli Niinistö, in advocating for Finland's successful application to join NATO. Her vocal support of Ukraine in the last year has increased her international visibility.
Finnish fence on Russian border to cost hundreds of millions of euros
Marin remains popular at home but her party's views on the Finnish economy, which emerged as the main campaign theme, were being challenged by conservatives.
National Coalition Party leader Petteri Orpo hammered on economic issues at a campaign event Saturday.
"The most important thing in the next government is to fix our economy, push economic growth and balance the public economy. And the second very important issue is to build up NATO-Finland," Orpo told The Associated Press in Espoo, just outside the capital.
The Finns leader Riikka Purra emphasised that the populist party would focus on shaping policies regarding migration, climate, crime and energy if it becomes a partner in the next government.
"We also want to tighten up our attitude towards the European Union," Purra said during a campaign event in the municipality of Kirkkonummi, her home district located some 45 kilometres west of Helsinki.