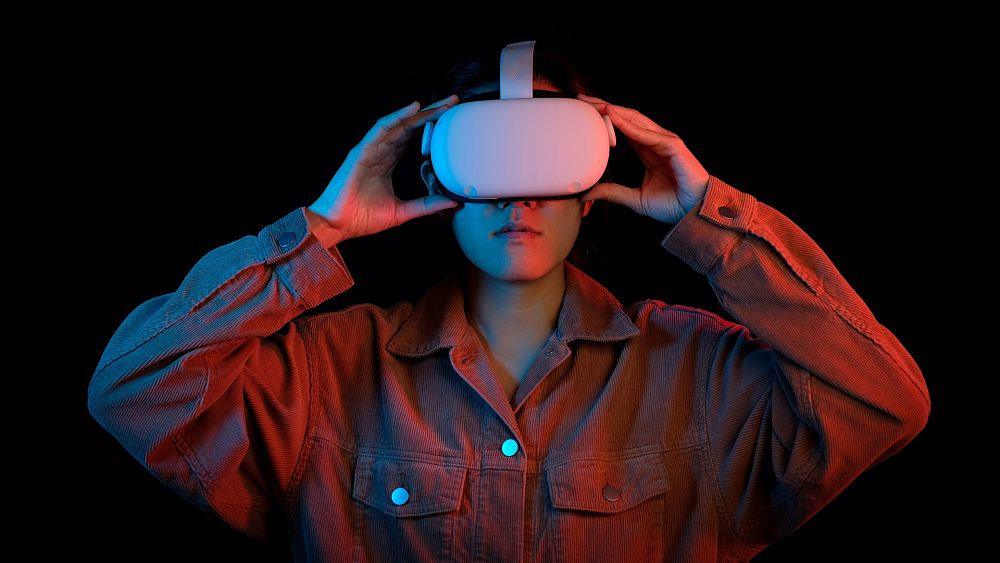 By Susan Armstrong
It's no secret that women have been underpaid, undervalued and underrepresented in the workplace for decades.
While some progress has been made, women are still paid about 16.1 per cent less than men and, globally, women hold 35 per cent of senior leadership positions, compared to 65 per cent held by men.
The stats are even more grim in the tech space. In 2020, women made up just 20 per cent of Microsoft tech jobs, and 23 per cent of tech jobs at Facebook, Google and Apple.
Over the last two years, total representation of women in big tech jobs decreased by 2.1 per cent – smaller tech companies had an even more significant decline at 5.1 per cent.
At the very top, women hold a mere 10.9 per cent of CEO or senior leadership roles. And at the largest tech firms, that number is even lower – only 5 per cent of CEOs are women.
Can AI help improve workplace benefits and workers' mental health? This company is betting on it
'The Great Break-up': Why female leaders are ditching their companies
The struggle carries on in the metaverse
Even though there are widely capable women out there, the world of immersive tech remains very masculine. And unfortunately, it looks like the struggle is set to continue, even in the metaverse.
According to a McKinsey report, the majority of metaverse leadership roles are currently held by men, despite the fact that women spend more time on the platform. Of those surveyed, 41 per cent of women have engaged in the metaverse for over a year, compared to just 34 per cent of men.
What's more, women are also more likely to lead metaverse initiatives in their workplace.
An impressive 60 per cent of women have implemented at least two initiatives relating to the metaverse. According to the report, this makes women 20 per cent more likely to launch multiple metaverse-related initiatives than men.
"The reality is that women are spending more time in the proto-metaverse than men are and, according to our data, are more likely to spearhead and implement metaverse initiatives," the report states.
"However, just as in the tech sector as a whole, women represent a minority in the metaverse economy. Both the entrepreneurial capital and the CEO roles in the metaverse space remain disproportionately reserved for men".
Overcoming bias
So, how do we overcome gender bias at this very crucial time? By confronting it head on.
Immersive tech needs to become an attractive career prospect for a new generation of women and men. And tech companies must ensure that this virtual world caters to the needs and desires of everyone, not just a small group of people.
Only then can the metaverse give us the opportunity to build a truly inclusive and equitable society that, one day, might even be a force for good. Imagine that.
Interested in the opportunity to rebuild the world, virtual or otherwise? Here are three amazing open tech roles to apply for, with hundreds more to discover on Euronews.jobs.
'New collar jobs': Why you might not need to go to university if you want to work in tech
ChatGPT is changing the way Europeans look for jobs. Should you use it?
Senior DevOps Engineer – Metaverse, Improbable
The ways that its team develops, tests, iterates and delivers its metaverse experiences are critical to Improbable's success. The company's ultimate goal is to industrialise its game development tools and processes, allowing it to experiment and deliver at a massive scale.
Improbable is looking for a Senior DevOps Engineer, who will be responsible for learning, building, teaching and researching the foundations of its internal studios' development toolkits. In this remote position, you will deliver build systems, in-engine tooling, infrastructure components, automated testing solutions, development processes and alerting and reporting.
Sound like your kind of thing? Then find out all the details here.
ChatGPT Client Manager, Intellectmap Corporation
Imagine a world where work is no longer bound by physical constraints and is magnified by exceptionally powerful intelligence; a world where you can be at the forefront of shaping the future of work.
That's what Intellectmap Corporation is building, and it's looking for a ChatGPT Client Manager who has the vision and drive to empower companies to revolutionise their remote work experience.
You'll help clients become part of a community of forward-thinking businesses that are leading the way into the future of work by fully harnessing the power of AI. You'll also showcase the benefits of remote work in the metaverse and AI solutions, train clients on the use of these technologies, and lead the sales process.
And you'll represent Intellectmap as a leading metaverse evangelist, working with a world-class team of consultants and cybersecurity experts to deliver the best possible solutions. This position is, of course, remote. If this sounds appealing, apply here.
Power Platform Consultant, Version 1
Version 1 is an award-winning company that provides world-class customer service; it thinks big and hires great people. More than just another IT services company, it is a leader in implementing and supporting Oracle, Microsoft and AWS technologies.
The company is currently looking for a Power Platform Consultant in Dublin to design, develop and implement Power Platform solutions based on established patterns and best practices. You'll be working with development teams as well as directly with customers, assisting in driving the adoption of cloud solutions using the Power Platform, and providing technical advice to team members.
If this sounds like a role you can really sink your teeth into, see here for more details.
For lots more exciting opportunities in the metaverse, check out Euronews.jobs today.