My Europe
'No coherence': Chinese EU Ambassador blasts Ursula von der Leyen for siding with US 'hard-liners'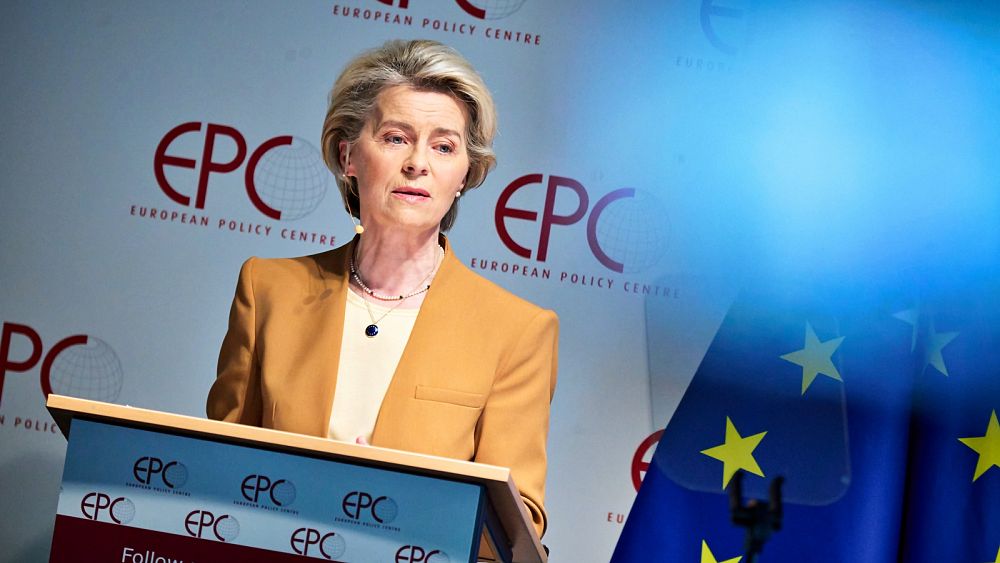 A day after delivering a scathing speech on China, Ursula von der Leyen, the president of the European Commission, has been criticised for distorting Chinese policies and siding with American hard-liners.
Fu Cong, the Chinese Ambassador to the European Union, offered on Friday the first official reaction to the address, saying there was "no coherence" in von der Leyen's views.
"I was a little bit disappointed," Fu Cong told CGTN, a state-controlled Chinese media outlet.
"That speech contained a lot of misrepresentations and misinterpretations of Chinese policies and Chinese positions. And I would say that whoever wrote that speech for President von der Leyen does not really understand China or deliberately distorted Chinese positions."
In her 40-minute-speech, von der Leyen painted a sober, and at times scorching, picture of the current state of EU-China relations, describing them as "more distant and more difficult," and directly accused Beijing of trumping the free-trade order, bullying small-sized countries, violating human rights, toughening its military standing and ramping up disinformation campaigns.
Her searing tone attracted media attention and surprised many observers, who are used to hearing more moderate views from EU officials when it comes to China.
"These escalatory actions point to a China that is becoming more repressive at home and more assertive abroad," von der Leyen said.
"China has now turned the page on the era of 'reform and opening' and is moving into a new era of security and control."
Von der Leyen also took aim at the ever-closer relation between China and Russia while the Ukraine war rages on.
"China sees Putin's weakness as a way to increase its leverage over Russia," von der Leyen said.
"And it is clear that the power balance in that relationship – which for most of the last century favoured Russia – has now reversed." 
Despite her stinging assessment, von der Leyen noted the EU simply could not afford a clean-cut breakup with China, and suggested a strategy based on "de-risking" rather than "de-coupling."
"Our relations are not black or white – and our response cannot be either," she said, calling for diplomatic stability and open communication lines.
For Fu Cong, this approach reflects a "deep-seated ambivalence" and exposes von der Leyen's fear of being seen as too soft on China, particularly by her American allies.
"On the one side, she realises that it's important for Europe and it's in the interests of Europe to engage with China. And at the same time, she's also fearful of the criticism, especially from hard-liners in Europe and maybe even the United States," the ambassador said in his interview with CGTN, edits of which were shared on Twitter.
"If you read the speech, you have the impression as if two people (were) quarrelling with each other, so there is no coherence."
Von der Leyen's speech was delivered a week before she is scheduled to travel to China for an official visit alongside French President Emmanuel Macron.
Notably, the hosts of the events in which she spoke were the European Policy Centre and the Mercator Institute for China Studies (MERICS), the latter of which is under Chinese sanctions.
"We do hope that in her visit to China and her dialogue with the Chinese leaders, she will be able to understand China better," Fu Cong said.