Next
Remote Working: Bridging the gap between the worker-employer divide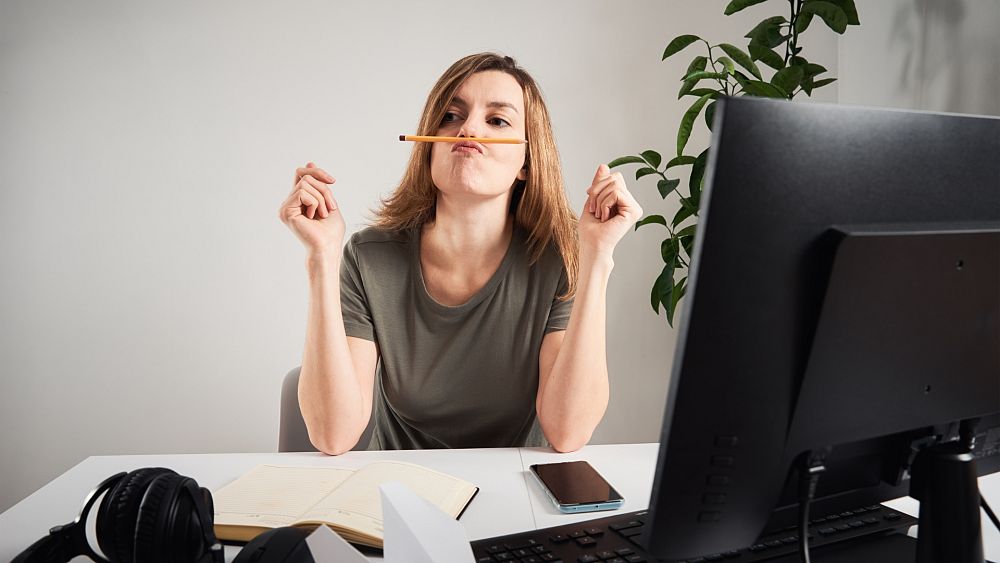 By Elaine Burke
It seems, right now, that everyone has an opinion on remote working. And those opinions are particularly divided when it comes to office workers and their leaders.
When Martha Stewart or Elon Musk make sweeping comments maligning remote workers, they may garner support from some like-minded leaders, but the talent pool they are trying to dip into can also boil with anger in response.
In the US, Google has taken a hard-line approach, saying it will monitor attendance and clamp down on employees in violation of its hybrid work policy, which requires a number of days to be spent on-site.
Could remote working from home become a legal right?
At Amazon, workers walked out in a lunchtime protest against policies such as a requirement to be in the office for three days per week.
Salesforce took a different tack, offering to donate $10 (€9) for every day a staffer spent in-office. It expects to raise more than €2.3 million for charity in the process.
European divide
In Europe, too, a divide is emerging. Even as employers issue a call to return to the office, surveys show workers are in favour of more flexibility on working from home.
Data from Eurostat and Statista shows that, on average, 30 per cent of workers in the EU regularly work from home, either all the time or as part of a hybrid model.
But a recent study from the European Central Bank (ECB) shows that nearly one-third of eurozone workers want to work from home more frequently than they are currently allowed to.
Commuting appears to be the biggest factor influencing the desire to work from home.
A pattern emerges from the data in the ECB study, where those with longer commutes (more than one hour each way) want more days at home than those who are within a 15-minute journey to the office.
When time spent commuting is given back to workers, it tends to be employers who benefit.
According to a recent international study from the US-based National Bureau of Economic Research, commuters across 15 European countries saved, on average, 65 minutes per day when they worked from home.
These are the top 5 EU cities for remote working as a digital nomad
More than two-thirds (37 per cent) of those surveyed use this time working, either for their primary job or in a secondary role.
This presents a risk for workers who can, without the structures of an office environment, tend towards overwork and burnout.
Research from Eurofound acknowledges this potential drawback to remote working but concludes that, overall, employees experience improved work-life balance and more efficient time management.
Yet many leaders' comments on remote work seem to misconstrue being at home with not working.
Workers, however, report being just as productive at home, if not more so.
According to a Microsoft survey of 20,000 workers across 11 countries, around 85 per cent of managers worry about productivity dropping without direct supervision, whereas 87 per cent of workers feel that their productivity is just fine.
As policies around remote working are being negotiated between businesses and their employees, employers would be well advised to tread carefully.
It has been shown that workers unable to find the flexibility they desire are willing to jump ship for a more amenable environment.
According to a 2022 paper which surveyed workers in 27 countries, about one-quarter would look for new opportunities if their job went back to five days on-site.
Plenty of roles with remote working opportunities are available now on the Euronews Jobs Board. Here are just some examples.
Remote Sensing Data Scientist, Space4Good, Den Haag
The Netherlands has long been a forerunner for remote working in Europe and, last summer, its government approved legislation which made working from home a legal right.
Unsurprisingly, the Netherlands has the highest proportion of remote workers in the EU.
Dutch company Space4Good is currently seeking a Remote Sensing Data Scientist to help with spatial modelling and vegetation monitoring.
Space4Good is a social enterprise that uses earth observation technology to support environmentally conscious businesses and efforts to mitigate the climate crisis.
This role will involve applying models, algorithms and techniques in the analysis of earth observation data. It's a hybrid full-time role with regular days required at the Space4Good office in The Hague.
Principal Software Engineer, Microsoft, UK
This Principal Software Engineer job at Microsoft UK is part of the team behind OneDrive, the company's cloud storage application.
The OneDrive team is distributed and, according to the job posting, "heavily embraces remote work".
As well as offering flexibility on where you live and work, Microsoft aims to facilitate in-person team bonding.
Senior Java Developer, Citi, Belfast
Global bank Citi is filling a number of hybrid roles at its Belfast office in the historic Titanic Quarter.
Citi Belfast is one of Northern Ireland's largest employers and this role for a Senior Java developer is seeking someone who can embrace agile processes and work effectively on risk mitigation.
The ideal candidate will have strong analytical, problem-solving and communication skills.
Find more flexible work opportunities now via the Euronews Jobs Board