Green
'The greed is palpable': Oil and gas workers to strike as fossil fuel firms record bumper profits
Oil and gas workers are planning to hit fossil fuel firms with a 'tsunami' of strikes, unions have announced.
The mass industrial action will include around 1,400 workers at North Sea oil rigs owned by BP, Harbour Energy, Total, Shell, and EnQuest.
It comes after many of these companies announced record breaking profits last year. According to analysis by Global Witness, together they made more than £146 billion (€166 billion) in profit in 2022.
Workers are being left out in the cold when it comes to sharing this wealth, according to Unite general secretary Sharon Graham.
"Oil and gas companies have been given free rein to enjoy massive windfall profits in the North Sea; drilling concessions are effectively licences to print money," she warns.
"1,400 offshore workers are now set to take strike action against these employers who are raking it but refusing to give them a fair share of the pie.
"This will create a tsunami of industrial unrest in the offshore sector."
IPCC report: Here's how we can defuse the 'ticking time bomb' of climate change
'Carbon bomb': What is the Willow project and why is Joe Biden being sued for it?
Why are oil and gas workers striking?
The oil and gas industry has seen profits soar in the past year. The unprecedented windfall comes after Russia's invasion of Ukraine caused global oil prices to spike.
The striking workers are contracted to operators Bilfinger UK Limited, Stork construction, Petrofac Facilities Management Limited, and Wood Group UK Limited. These operators run the rigs on behalf of the oil companies listed above.
Now they are walking out after various disputes over pay, overtime policy, and holiday entitlements.
Industrial action is set to hit several oil rigs from 29 March and until 7 June in a series of 24, 48 and 72-hour stoppages.
Greenpeace UK said that the environmental organisation stood "in solidarity" with the workers.
"The greed is almost palpable," says Greenpeace UK's head of climate Mel Evans.d.
"Oil and gas workers have been hung out to dry, while their bosses and shareholders have raked in tens of billions of pounds over the past year. It's no wonder they're taking industrial action to demand a proper windfall tax on these obscene profits."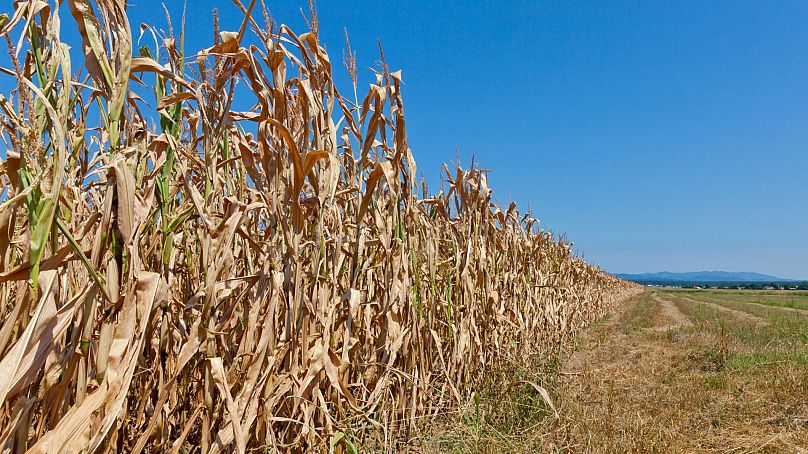 In order to prevent catastrophic global heating – and subsequent extreme weather – we need to stop burning fossil fuels.Canva
What would a windfall tax mean the fossil fuel industry?
Several countries have imposed a 'windfall' tax to claw back some of the excess profit made by oil and gas giants last year.
In September 2022, the EU passed emergency legislation containing a temporary 'windfall tax' of 33 per cent on fossil fuel profits. ExxonMobil is now challenging this tax in court, claiming its profits have been unfairly impacted and it has lost money from the loss of Russian investments.
In the UK, an 'energy profit levy' of 35 per cent will run until March 28. The levy applies to extraction activity only and excludes a variety of government subsidies on fossil fuels.
EU agrees to push for worldwide phaseout of fossil fuels at COP28
Energy crisis: Governments spent more than €900 billion on fossil fuel subsidies in 2022
What do oil and gas mean for climate change?
Many companies plan to reinvest some of their record profits into oil and gas infrastructure.
According to the IPCC Synthesis Report which was released yesterday, the world can only avoid the most catastrophic climate collapse if we urgently phase out fossil fuels.
The International Energy Agency that all new oil and gas development must cease for the world to limit global heating to 1.5C above pre-industrial levels.