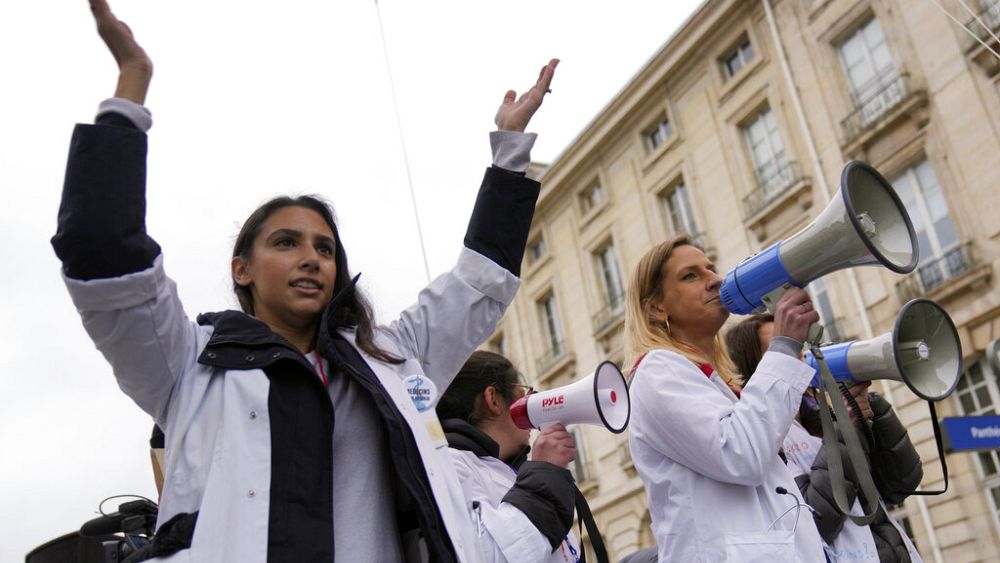 Europe's health worker crisis is no longer a looming threat but a reality that has left the sector clamouring for support, the World Health Organization's Regional Director for Europe said at a meeting in Bucharest. 
The summit, attended by representatives from 50 states, aimed to address the serious crisis affecting health workers across Europe and Central Asia, outlined in a WHO report. 
The report, published in September last year, highlighted how ageing healthcare workers were a "ticking timebomb", amid a surge in chronic diseases and increased demand for healthcare.  
In 13 out of 44 countries included in the report, over 40% of doctors were above the age of 55 — posing a threat to the sustainability of the workforce. 
But there was also an enormous difference between countries, with some having much younger doctors. 
"We cannot wait any longer to address the pressing challenges facing our health workforce. The health and well-being of our societies are at stake – there is simply no time to lose," said Dr Hans Henri Kluge, WHO Regional Director for Europe.
Ambulance workers in England and Wales strike in latest health sector disruption
Health experts warn of a 'diagnostics apartheid' as rich countries hoard testing tools
Although the region surveyed had above-average aggregate health worker density of 44.5 per 10,000, the report suggested insufficient recruitment and retention could worsen ageing in the workforce. 
The challenge is furthered by the migration of qualified workers, poor governance, lack of strategic planning and poor access to continuing professional development opportunities, the report read. 
Difficult working conditions and insufficient resources have resulted in an increase in the number of health workers' protests across Europe. 
A hundred thousand healthcare workers held a nationwide strike in France in November 2022, with similar strikes in Ireland, Germany, and the UK in recent months. 
"This industrial action clearly reflects the growing frustration and concern among health-care workers across our region, further highlighting the urgent need for multi-pronged action to support and invest in the health and care workforce," Dr Kluge explained.
The Bucharest Declaration, formed at the meeting, is aimed at tackling all these issues to avoid the "potential health system collapse" that the report hints at in the longer term, he added. 
The declaration calls for strict political action and commitment to protect, support and invest in health and care workers to address the serious crisis, the WHO statement said.