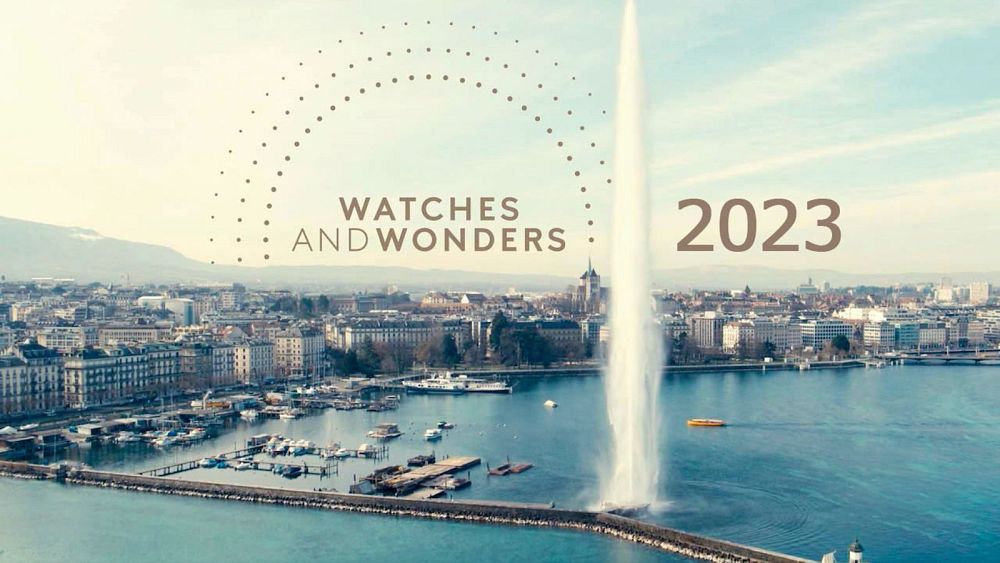 Watches and Wonders Geneva is the most prestigious event of the year for the horology industry. 
Last year, more than 22,000 visitors flocked to Geneva for the annual Watches and Wonders convention. Its 2023 edition, taking place between 27 March and 2 April is expected to exceed that number thanks to Covid travel restrictions having since been lifted further.
Its presence is notable in the Swiss city from the shuttle buses full of smartly dressed delegates running to and from the exhibition centre, to the posters of exhibitor's watch releases hung on every lamp post, to the scattered copies of the local newspaper which includes a special Watches and Wonders insert.
This year, the organisers have opened their arms even wider to the city, organising In The City, inviting watch boutiques in the centre to host their own events. There are also 5,000 tickets for the main exhibition available to the public on the final two days of the show.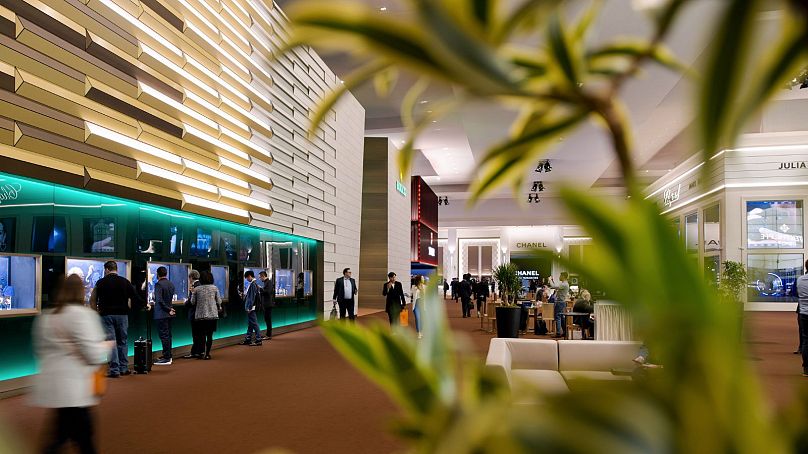 Watches and Wonders Geneva will be open to the public on 1 and 2 AprilCourtesy of Watches and Wonders
While Geneva is not the only city in Switzerland famed for its watchmaking, its history in the trade is having an increasingly strong impact on its present as the industry dedicates more efforts to uniting together in one place.
In September, the formation of the Watches and Wonders Geneva Foundation was announced, bringing together an industry committee to organise premium events for watchmakers globally with a focus on Geneva as a flagship event.
Its CEO Matthieu Humair said: "At the end of last year we had a Watches and Wonders in Hainan, we had Watches and Wonders in Shanghai, we'll see this year where the brands would like to go, nothing is confirmed. But clearly the master one, the biggest one is here in Geneva where all the novelties are announced. It is the turn of the year, in Geneva, it happens here."
The new foundation has been welcomed by others in the industry.
Laurent Perves, chief commercial officer of Vacheron Constantin, said: "The key point that Vacheron Constantin has always been a strong supporter of is: we're stronger as one. There's space for everyone, we all have specificities, we all have something to offer, but we're stronger if we speak with one voice. To have now more brands than ever contributing to make the event a success and to have the stewardship of the Watches and Wonders Geneva Foundation is great. The more the merrier."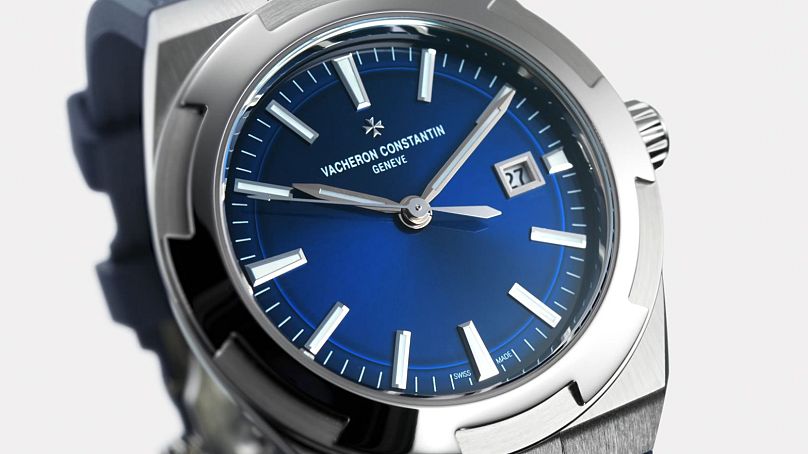 Vacheron Constantin watches have been made in Geneva since 1755Image courtesy of Vacheron Constantin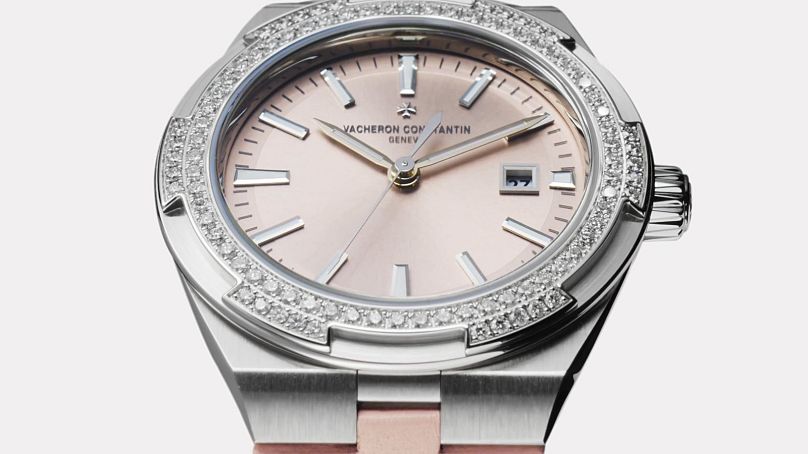 Vacheron ConstantinImage courtesy of Vacheron Constantin
The event has grown, in part, due to the closure of rival watch and jewellery trade show Baselworld. After key brands exited Baselworld in 2019, followed by the challenges of the pandemic, the show announced its closure. It was due to reopen in 2022 but was forced to postpone its new iteration to "take more time to launch the new concept".
The presence of two major trade shows in Switzerland had divided the industry but now the Watches and Wonders roster includes 48 maisons, up from 35 in 2019.
For Walter Ribaga, managing director of independent brand Cyrus, who used to showcase at Baselworld, there's still room to bring in more brands: "The middle price brands are not present in the salon, but I think in the future, more and more will join probably because it's in the interest of the Swiss Watch Industry to have a salon which covers all the segments."
However, he added that being a brand registered in Geneva and showcasing alongside such prestigious brands gave Cyrus a "certain status".
Perves adds that Geneva is a logical choice for the watch industry: "Geneva is of particular significance, not only for watchmaking, but this is a city that has always been open to the world. It's been a platform of exchange for the United Nations, it has a very deep history of facilitating, exchanging and discussions between cultures and countries."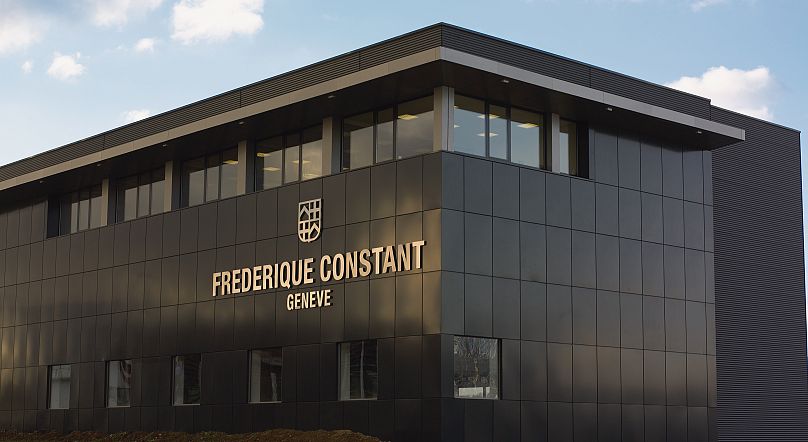 Frederique Constant's manufacturing site in GenevaImage courtesy of Frederique Constant
Geneva's watchmaking history can be traced back to the 16th century. Huguenot refugees fleeing France found a new home in Geneva which was renowned for its jewellery making. While the excessive nature of jewellery went against the Huguenot beliefs, watches, serving a practical function, were allowed.
The industry boomed from there and today some of the most famous names in watchmaking are still based in and around Geneva. Two of the "holy trinity of watchmaking", Patek Philippe and Vacheron Constantin, have been linked to the city since 1839 and 1755 respectively. You'll also find headquarters for Piaget, Chopard, Roger Dubuis and many more.
Niels Eggerding, managing director Frederique Constant, another Geneva-based watch brand, says that bearing the city's name adds prestige to its products.
"Geneva is a kind of luxury seal for brands," says Eggerding. "It's one of the most expensive cities in Switzerland. If you are capable of producing your watches here, it means something special. Salaries are more expensive here, cost of goods are overall more expensive, the rent is more expensive. So that really means luxury is embodied here."
Though Watches and Wonders hosts international visitors and brands from Japan, France, Holland, Italy and more, Geneva watchmaking remains unrivalled in its perception of luxury and excellence. With this renewed energy to make it the showcasing capital too, the watch industry is finding there's really nothing like having a city to call home.
Watches and Wonders Geneva 2023 takes place between 27 March and 2 April.