Society & culture
Watches and Wonders 2023: Luxury watch brands lean into education and authenticity to attract Gen Z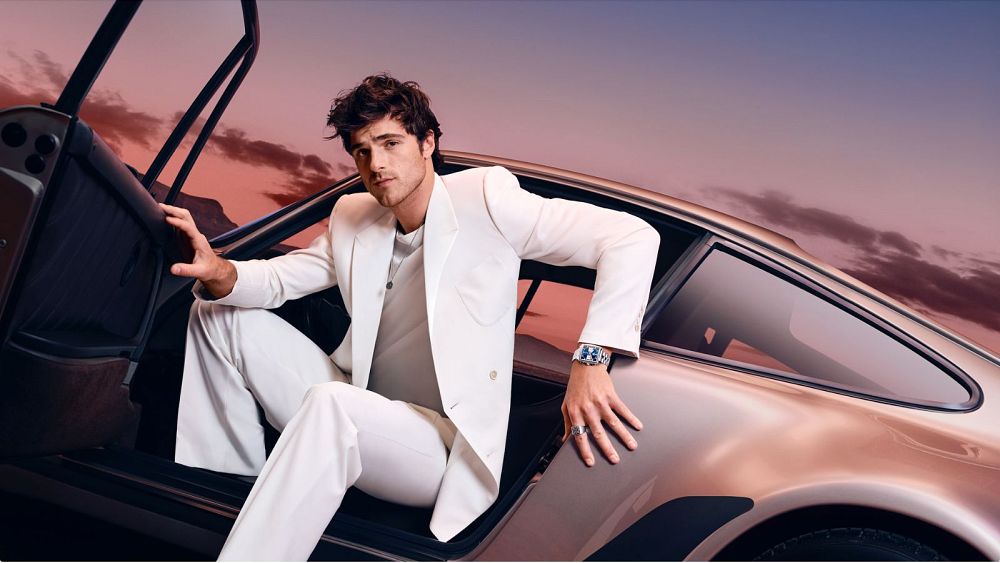 When magician and YouTuber Dan Rhodes received his first real pay packet from starring in a West End musical at the age of 13, he asked his parents if he could buy a Rolex GMT Master.
While his parents might have been initially hesitant, Dan, now 19, is still adamant that it was a good investment.
Today, he boasts 10 luxury Swiss watches in his collection including an Omega Seamaster, a Rolex Daytona and a Tudor Black Bay.
His earliest memory of a watch is his father timing him running around the park using the chronograph on his TAG Heuer. It was this that started a fascination and desire to learn more. Many of the watches he's bought over the years hold personal memories, such as the Rolex Explorer which he bought when he hit 10 million YouTube subscribers. Dan might spend much of his time online, including researching watches on YouTube, but the mechanical nature and durability of a watch is part of the appeal in a technology-driven, fast-paced world.
"It's very important to have things that are "real" and not always technology. What I love about a watch is that it's a real mechanical machine that's on your wrist that's doing something," he says. "You've got your air pods, you've got your phone, we're just becoming cyborgs… Watches are a reminder of the most important thing that we have, and that's time. The fact that watches are timeless and they last forever, they're like a lifelong companion. I just think that's so cool."
He's not alone, as a report from Deloitte released at the end of 2022 shows that 23% of Gen Z wear a traditional watch (as opposed to a smart watch) and 33% say that owning a watch has become more important to them in the last few years.
This week, the watch industry is marking Watches and Wonders Geneva, its annual celebration to unveil the newest products and developments in the trade. Attracting Gen Z consumers like Dan is on the exhibitor's minds, particularly as the show will be opening to the public on the final days for the first time.
Laurent Perves, chief commercial officer at Vacheron Constantin, says Gen Z, the oldest of whom are now 25, is not as different from previous generations as might first appear.
"I don't think young people today are different from young people of a different time," shares Perves. "There's always a new letter to describe a different generation, I hate that. I think it's a marketing concept. Every new generation is interested, at some point, in history, in substance, in culture, in art."
In 2016, Vacheron Constantin launched @TheHourLounge, an Instagram page dedicated only to its history. Not only has it been popular, with over 50,000 followers, but it attracts a younger demographic than its main brand page, potentially building a relationship with future customers.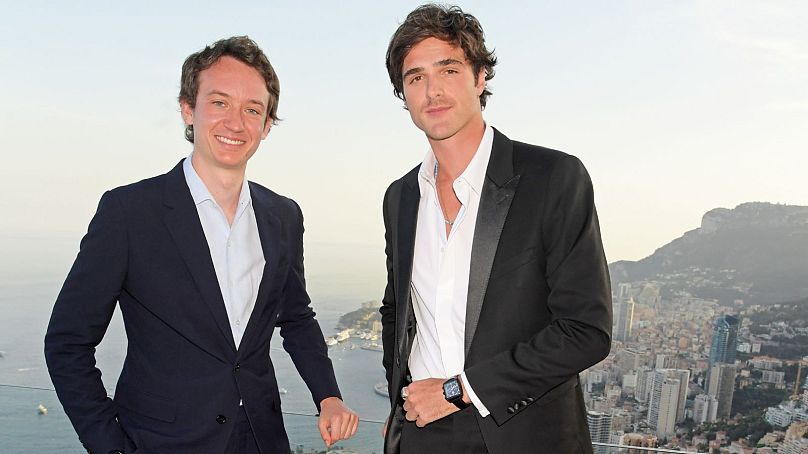 TAG Heuer CEO Frédéric Arnault and brand ambassador Jacob Elordi.Image courtesy of TAG Heuer
TAG Heuer has been tapping into young talent via its brand ambassadors. Last year, it announced partnerships with Australian actor Jacob Elordi, star of teen hit Euphoria, and Chinese music artist Cai Xukun, both aged 24 at the time.
However, chief marketing officer at TAG Heuer, George Ciz, says that it takes more than just a celebrity face to appeal to the new generation: "One thing that's super interesting about [the younger generation] is they really care about authenticity. The knowledge becomes also very important, the storytelling is super important to them. It's not just having luxury stuff but talking about it and being involved in it and engaging with social media. It's super interesting to them and this is what we do."
Vincent Montalescot, chief marketing officer at Montblanc, agrees: "You need to be authentic, you need to be true to who you are, meaning that if you fake something, in the long run, it doesn't work. With this generation you get punished very quickly."
Among Dan's list of watch turn offs, are imitations: "There are these really expensive brands, but it looks like a different watch. I will just look for the brands that have stayed true to the style of piece that they make," he says.
This desire for authenticity applies to themselves as well. Sabrina Bergopsom, sales and marketing director at newly launched watch and jewellery brand Charles Zuber says: "Everything right now revolves around everyone wanting to have their own identity and having a way to express this individuality."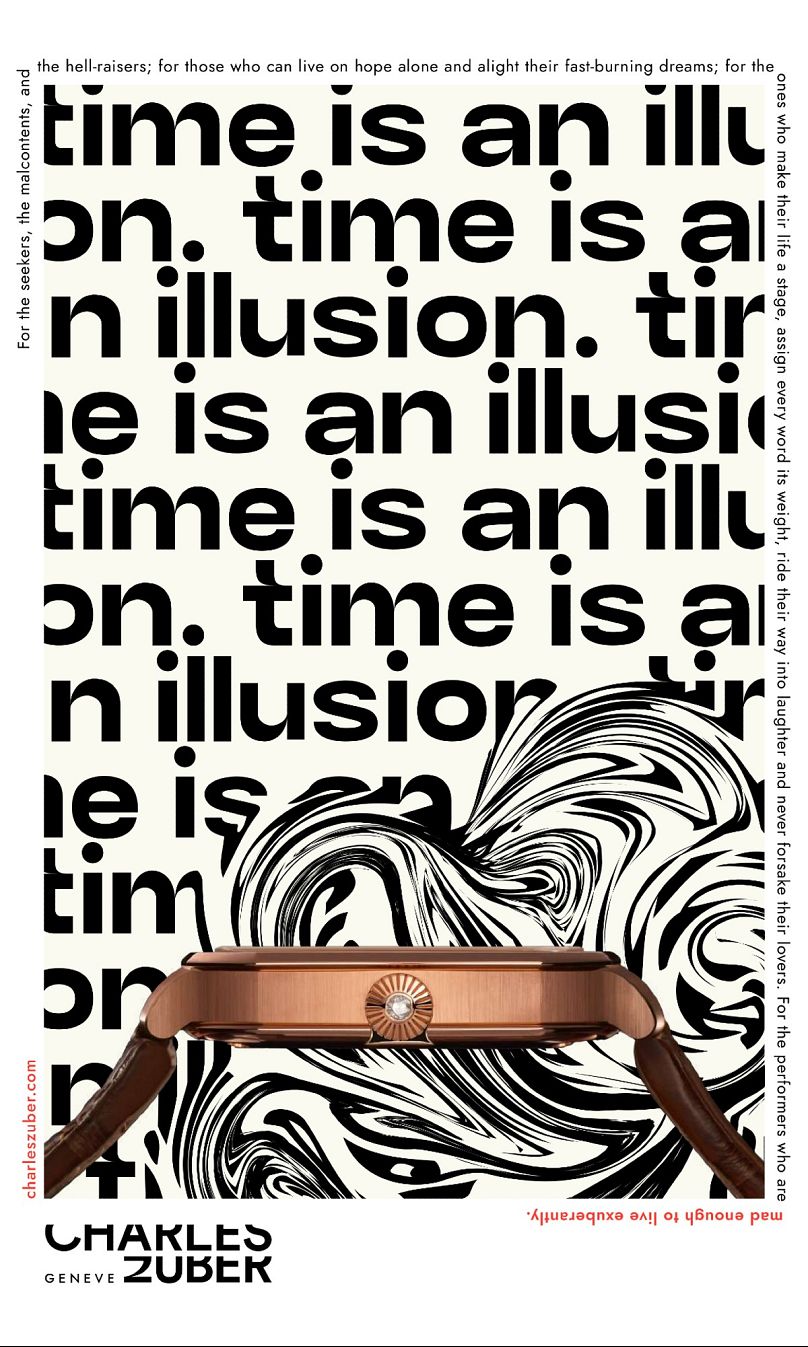 Marketing campaign for Charles Zuber.Courtesy of Charles Zuber
For Dan, he says he likes that watches add another dimension to his style, particularly when jewellery options for men are limited.
With Gen Z more inclined to do extensive research online and seek out trusted reviews from external parties, other brands are seeking out partnerships with influencers, as well as more traditional celebrities.
Japanese watch brand Grand Seiko, the luxury arm of Seiko, has found that being part of a more mass-market company has helped to not only introduce younger consumers to their luxury offering, but also to introduce them to social media content creators who can talk to their followers about the differences with the higher end product for them.
"We work with influencers and smaller media and make sure it's a journey. The earlier we can introduce people to the brand, even if it's an aspirational thing, the better," says Rob Brook, UK brand manager at Grand Seiko. "Outside of Japan and Asia, it's quite a new brand to a lot of people. So, a brand that people have to research and dive into through media partners, YouTube, TikTok, this kind of thing. I think people are much more savvy to that nowadays."
For many luxury watch brands, Gen Z is still a very small portion of their customer base. However, in the information age, they're already developing a fascination with the industry through the wealth of information available online, and there's an opportunity to start speaking to the customers of tomorrow, today.